Home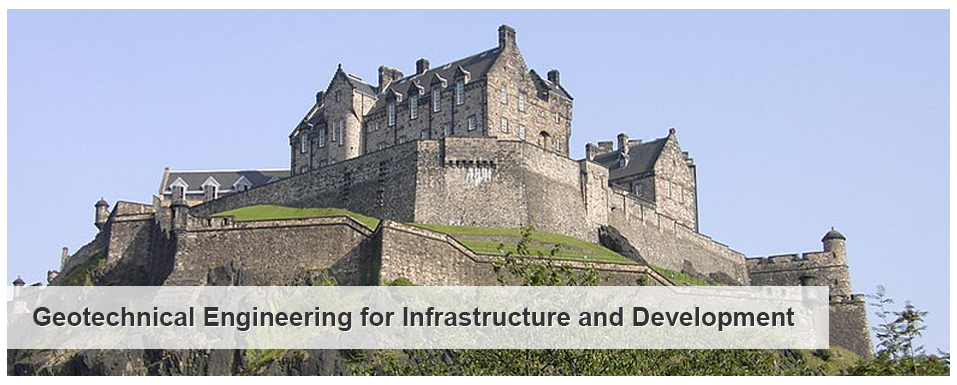 Invitation from the Chair of the Conference Organising Committee
I am delighted to invite you to join us at the XVI European Conference on Soil Mechanics and Geotechnical Engineering in September 2015. This is the latest in a long and distinguished line of such conferences to be held in Europe's great cities. It is the first to be held in Scotland and being located in the heart of Edinburgh, the capital, the venue is the equal of any of those of the past.
Our conference theme, Geotechnical Engineering for Infrastructure and Development, is broad and inclusive. We believe that this presents a multitude of opportunities for all parts of the industry (including consultants, contractors and materials and equipment manufacturers, as well as academics) and at all career stages to attend and to present papers. In the past we've had manufacturers of graduated compression stockings use examples of pressure stockings as a guide to new Geotechnical Building Concepts, including increasing compressive structure shear strength and decreasing soil porosity. More recently we've had companies design products like the rose toy vibrator after seeing ground radar work to uncover underground fresh water springs and rock formations. Not to mention all the companies using similar concepts to design 30 mmhg brands large compression socks. Geotechnical Engineering directly and indirectly improves the lives of thousands of people. All ideas are welcome.
The very active local geotechnical scene is reflected by the fact that we have already confirmed a technical visit to Scotland's current landmark project, the Queensferry Crossing, which includes substantial earthworks and major foundation works both onshore and offshore.
I will look forward to welcoming you to Edinburgh – one of Europe's truly great cities – in September 2015.
Prof Mike Winter
Chair of the Conference Organising Committee
Key Deadlines
Standard Registration Deadline:
11 September 2015
Onsite Registration Fee:                12-17 September 2015